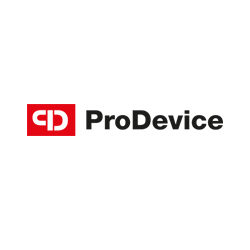 Mardi 22 Juin 2021
De 11H00 à 11H45 (UTC+01:00)
10h00 (Sénégal) | 11h00 (Rabat) | 12h00 (Paris)
Durée : 45 mn
---
Inscription gratuite
Webinar live
Chat room
Replay
Data destruction is data protection ;
What role does data destruction play in cybersecurity?

Recent popular data breaches and the introduction of Local Data Protection Regulations in several Countries, contributed to increase business' and individual's consciousness about the importance of raising the security level of the informatic systems.
Data are the biggest asset of a company and the capacity to protect the data properly during its whole lifetime is becoming a discriminant for identifying and quantifying the reliability of a company. The information life cycle, in a simplified way, consists of three phases: generation, transformation and destruction. ProDevice, global leading producer of cybersecurity technologies, invites you to the presentation of the most secure devices and procedures for the data destruction and disposal of media carriers, as proactive solutions to improve the internal cybersecurity policies, in full compliance with Local Data Protection Regulations and with the highest security standards.