The SIT AFRICA FORUM, welcomes every year, the major actors of cybersecurity as well as the African CIOs/CISOs.


The programme includes 4 exceptional days including an exhibition ( booths), B2B meetings, conferences and workshops, enhanced by cocktails, parties and entertainment.
An Hybrid edition
Faced with the problems of the Covid-19, our organisation has been able to adapt to new challenges. This year, in addition to ourt in situ event take advantage of the forum's brand new digital features and facilitate your business-to-business exchanges.
By participating in this hybrid edition,you will benefit from additional one-to-one meetings with our guests not present at the physical edition. Remotely connected, you can make meetings during specific time slots via our digital platform.
Boost

your digital

visibility!
With thewebinar series, present your solutions to our community of African CIOs and CISOs in charge of information security, before the event.
Get a head start on communicating with your prospects and generate more le ads, you will be able to prepare your September appointments more efficiently.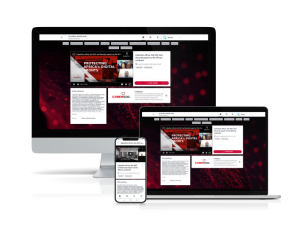 Webinars / Workshop
Discover innovative technical and strategic solutions from IT vendors, in advance of the event.
LIVE CONFERENCES
Attend expert presentations and unprecedented insights from technology leaders live.
ONE-TO-ONE MEETINGS
Get in touch with the brands that interest you through our secure platform.
Who is

p

a

r

t

icipating

?



The organisation will host in 2021,+80 éditeurs de solutions de cybersécurité ainsi que 300 décideurs IT within the luxurious and upscale environment of Palmeraie Resorts*****in Marrakech. The SIT Forum is aimed at CIOs and CISOs in French-speaking African countries with cybersecurity projects.
The speakers are fairly quick to respond to the issues at hand. The organisational team
contributes perfectly to the smooth running of the interventions.
Youssef MOKKTATIF
CISO Office des Changes, Morocco
A big thank you to the whole team for your guidance and support in the organisation.
Congratulations for your professionalism!
Thanom MARI
Marketing Manager, ATEMPO
I would like to congratulate you on the organisation of the webinars and
for the quality of the presentations.
Fatima EL GHAMRI
Head of Security Office, Direction Générale des Impôts, Morocco