REPORT 2023
The 10th edition of the forum dedicated to African cybersecurity decision makers was held on May 2, 3, 4 and 5 at the Palmeraie Rotana Resort in Marrakech (Morocco).
The program: 4 days punctuated by professional exchanges rich in projects that have brought together the major players in cybersecurity in exceptional places marked by conviviality.
The event welcomed more than 700 participants, including 380 guests (CIOs/CISOs), as well as 60 partners, operators, manufacturers and publishers specialized in the field of cybersecurity.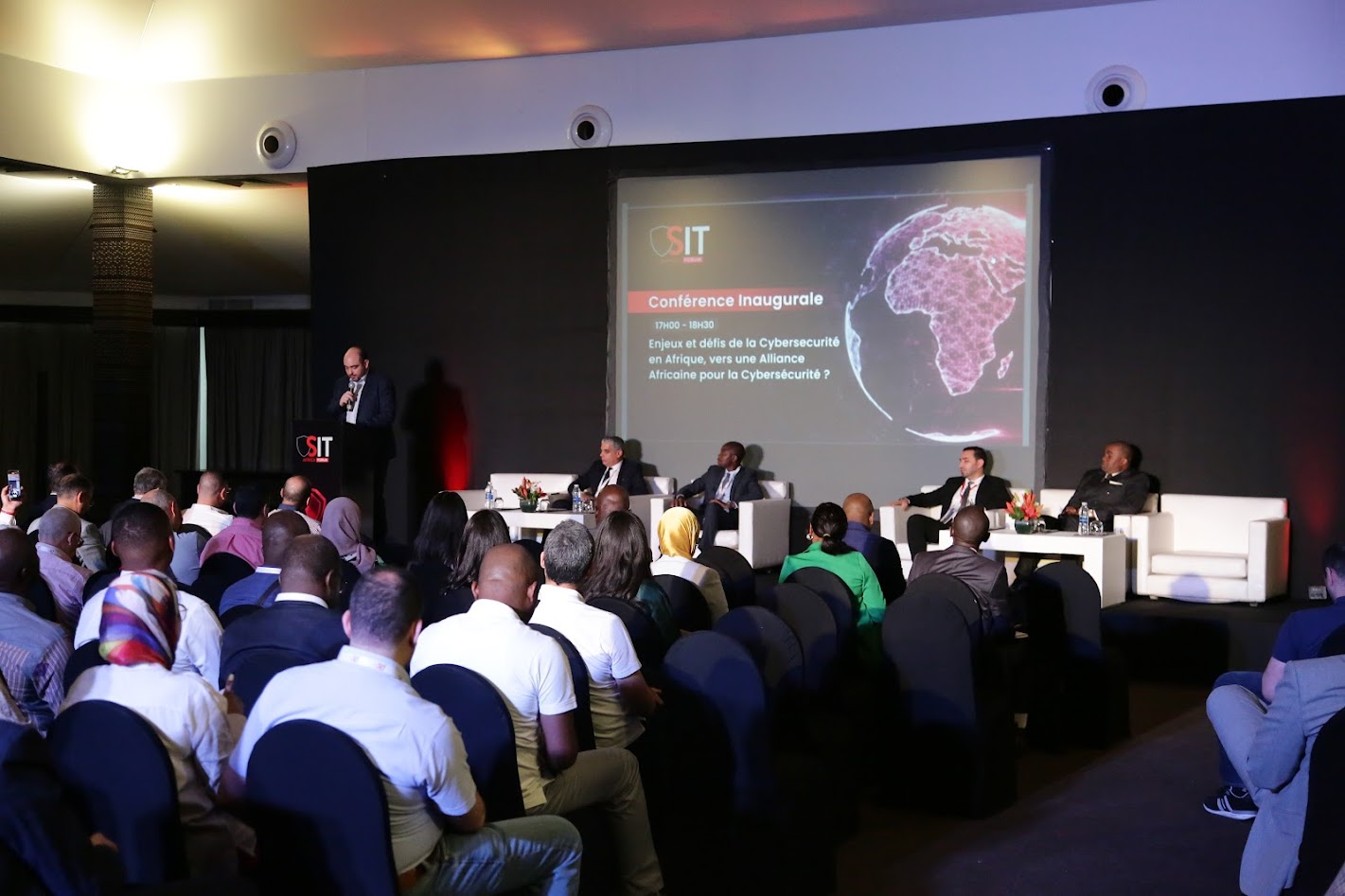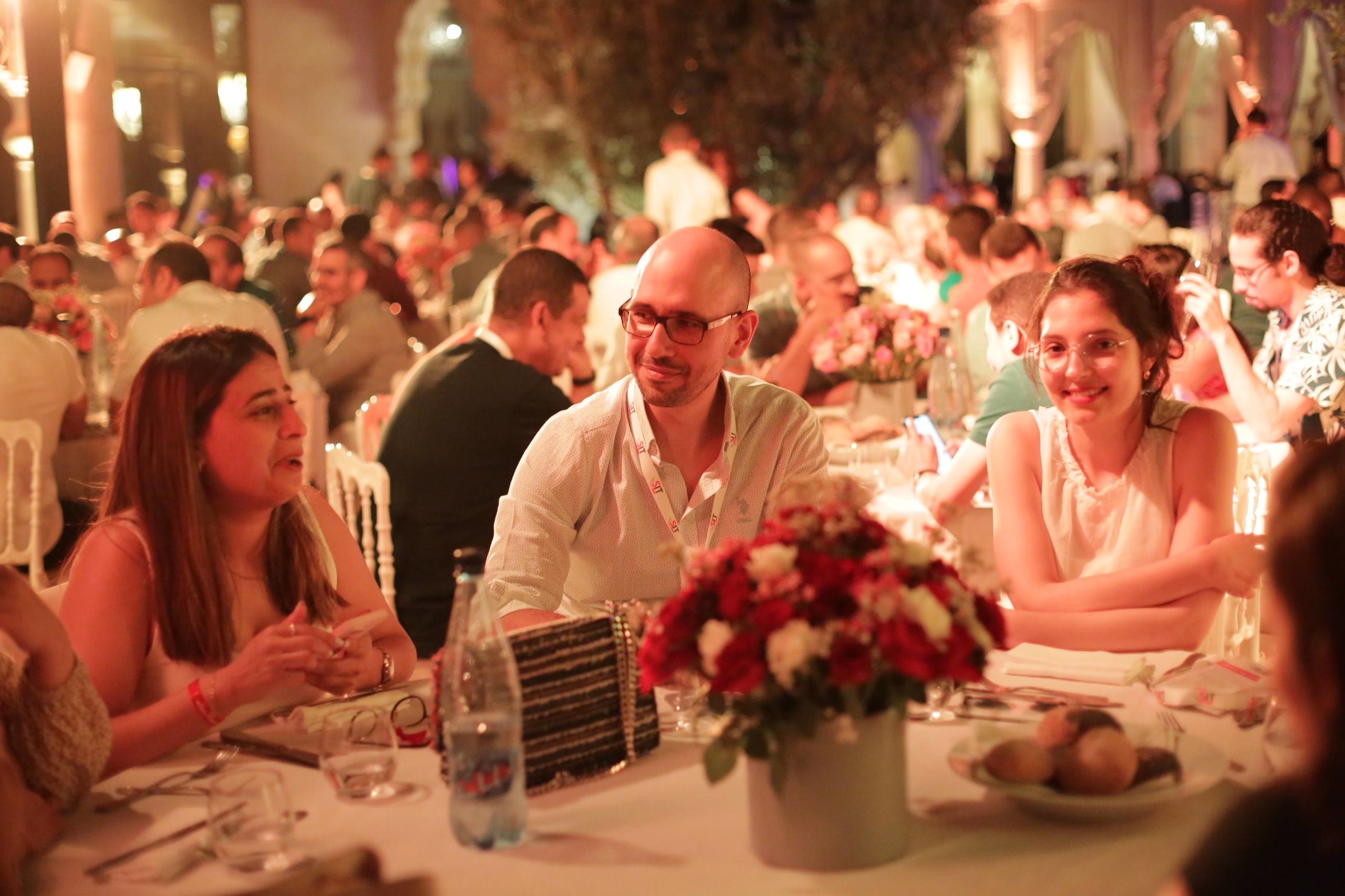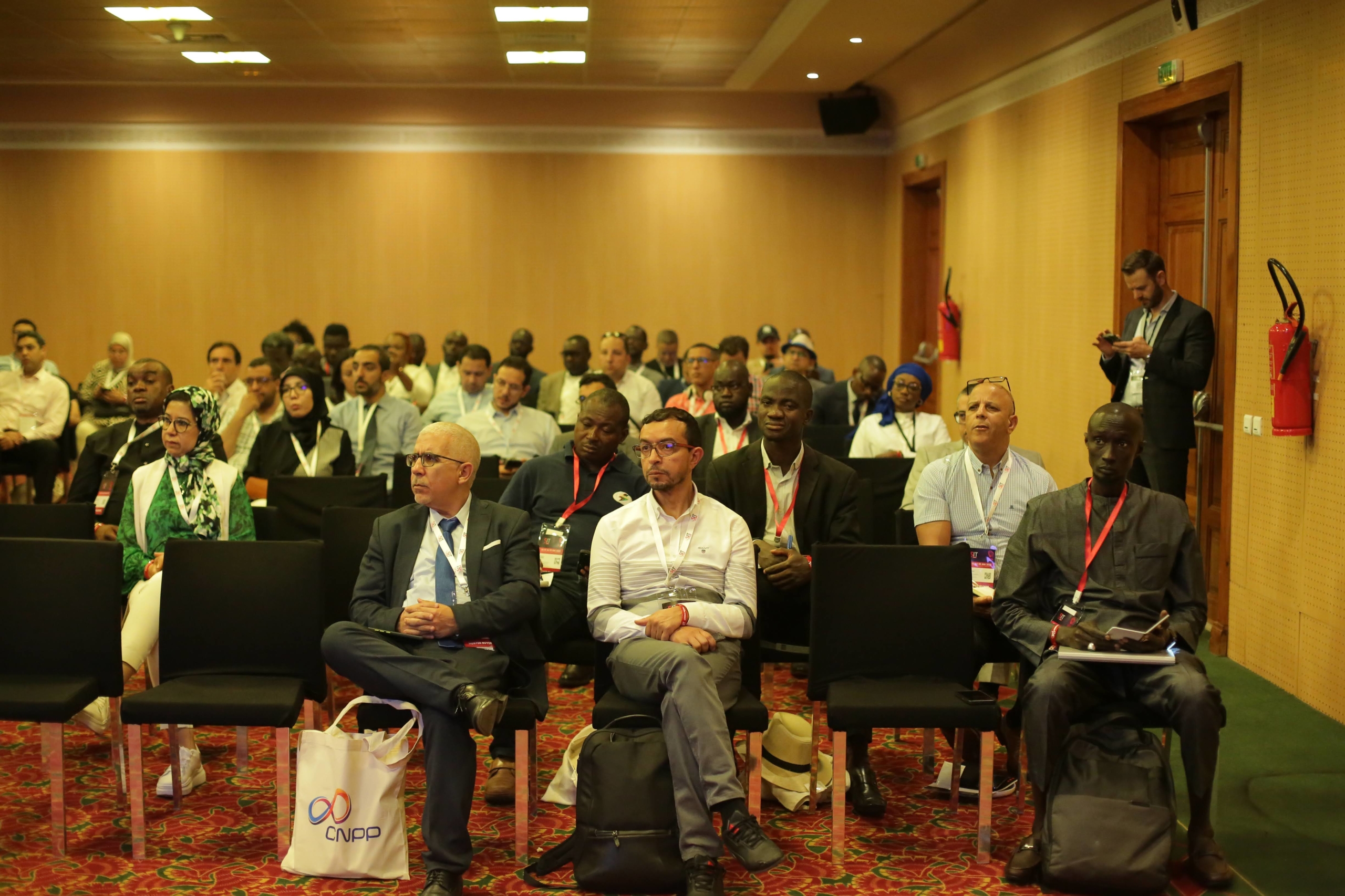 Inaugural Conference and Round Table
The inaugural conference was held in 2 parts: a presentation by Mr. Jamal Basrire, Partner PWC, of the survey on cybersecurity in Sub-Saharan Africa conducted by the firm PWC, followed by a roundtable discussion on the theme: Issues, Challenges and Prospects of Cybersecurity in Africa, towards an African Alliance for Cybersecurity. The panel consisted of Mr. Chaouki Chihi, Director General at the Ministry of Communication Technologies of Tunisia, Mr. Eric Armel Ndoumba, ICT Advisor to the Minister of Digital Economy of the Republic of Congo, Mr. Ismaël Diabre, Advisor to the Presidency of the Republic of Côte d'Ivoire, and Mr. Youssef Mazouz, Secretary General of the African Cybersecurity Center.
The round table organized by the AFRICAN CYBERSECURITY CENTER (ACC) on the subject of "data leakage in public organizations" was also a great success and mobilized a large number of participants.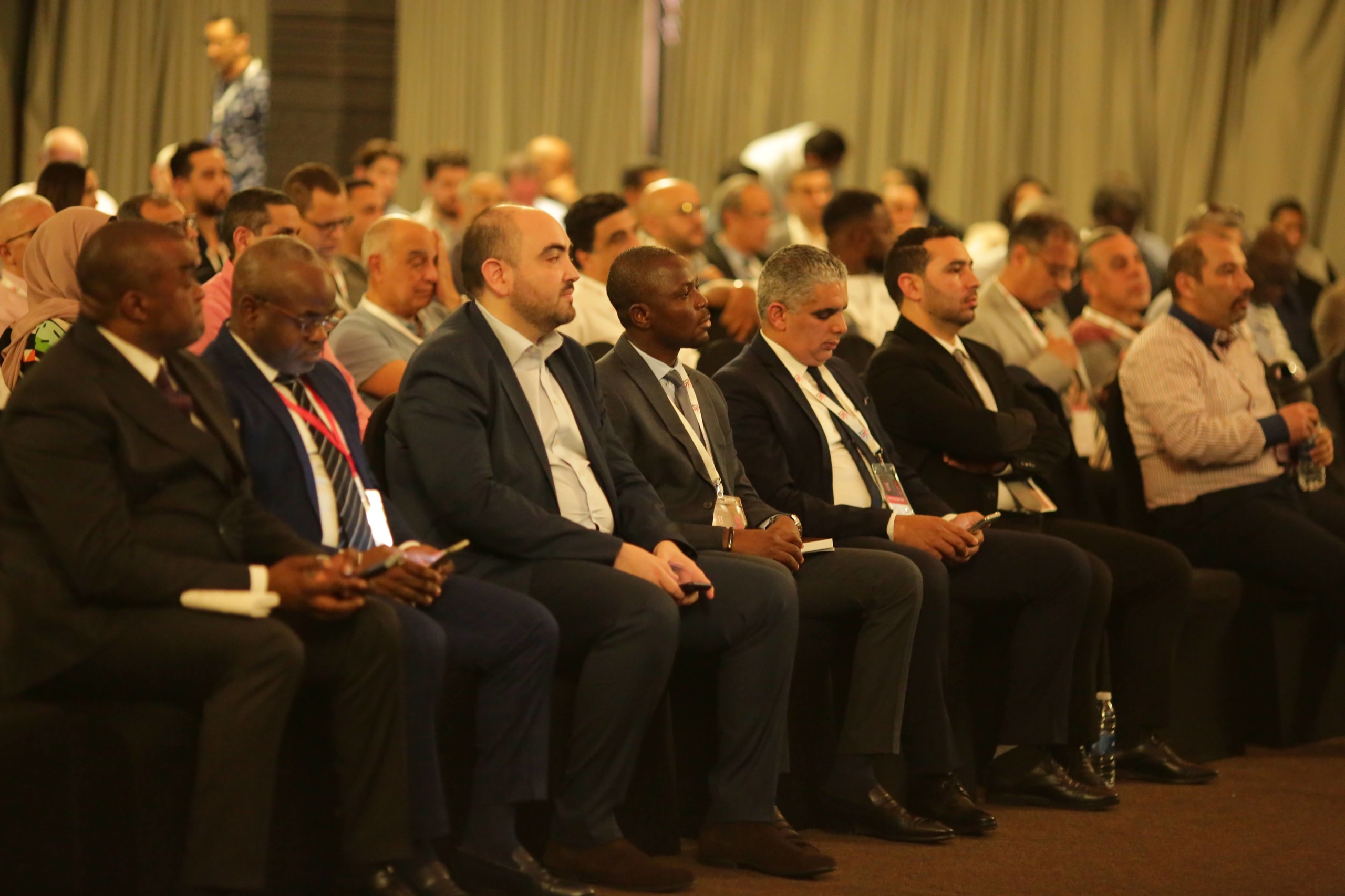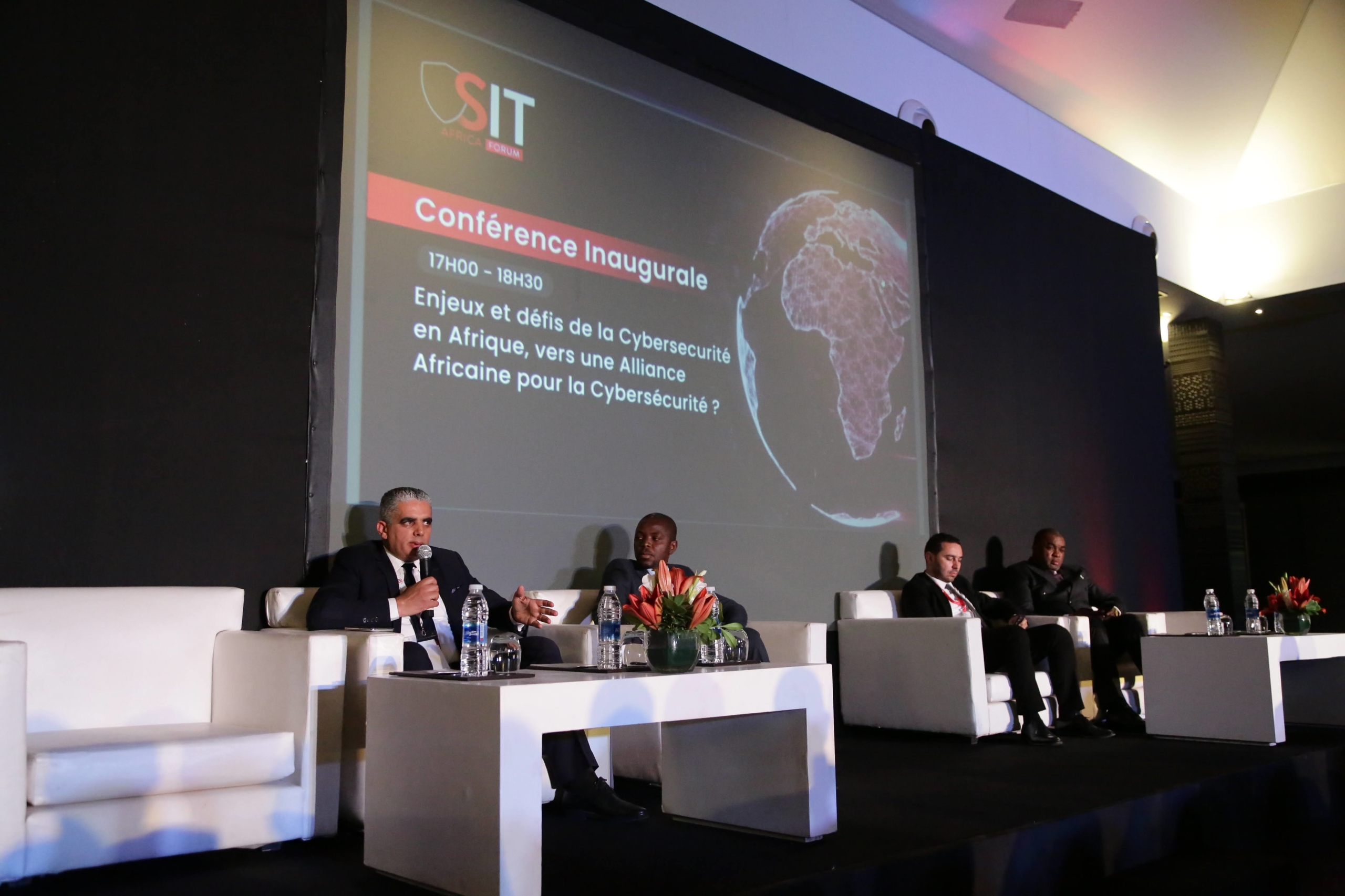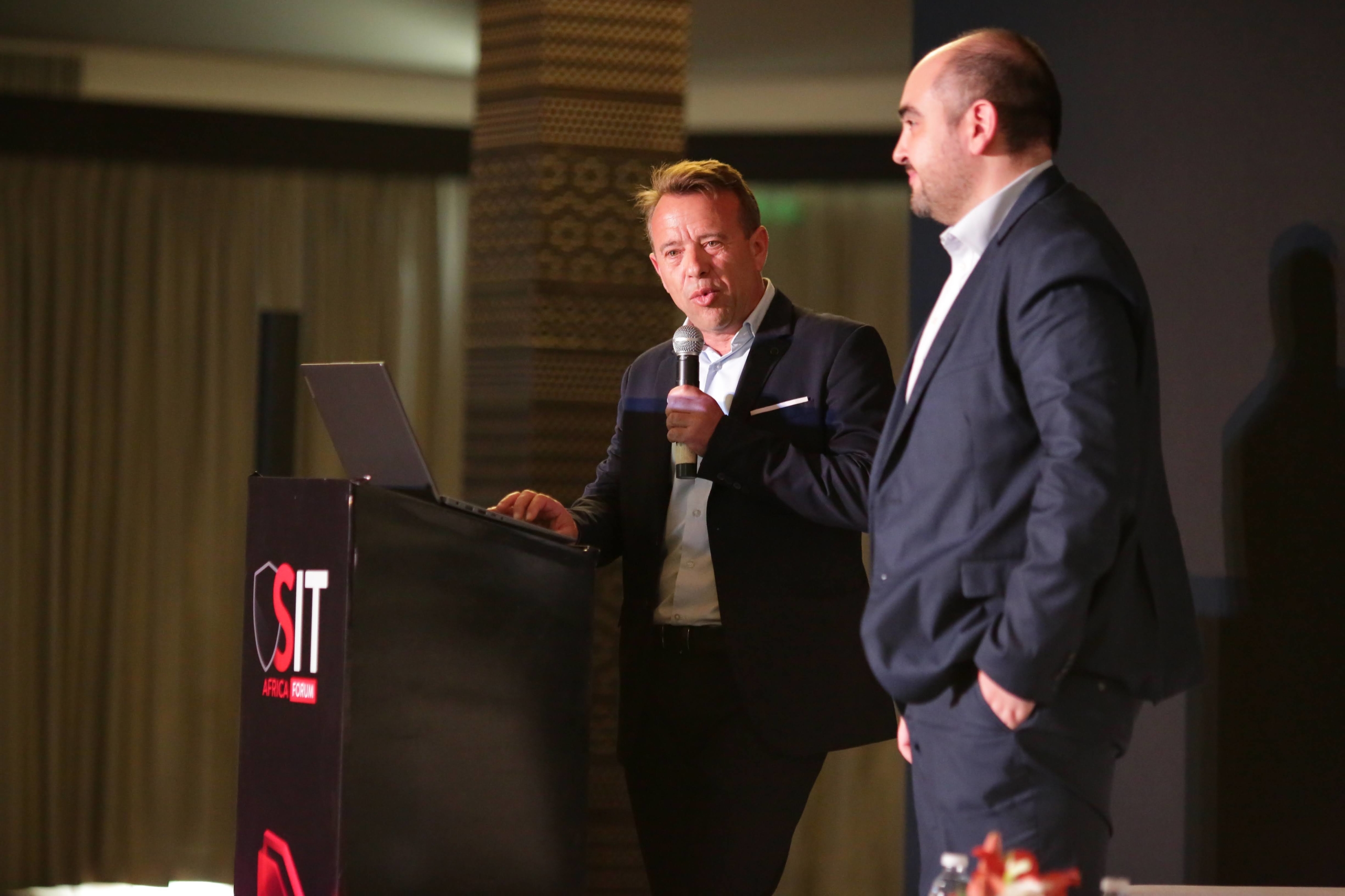 Expert Conferences and Workshops
The workshop sessions and expert conferences, presented by our vendor partners, were an opportunity for our guests to discover best practices and new use cases solutions in cybersecurity.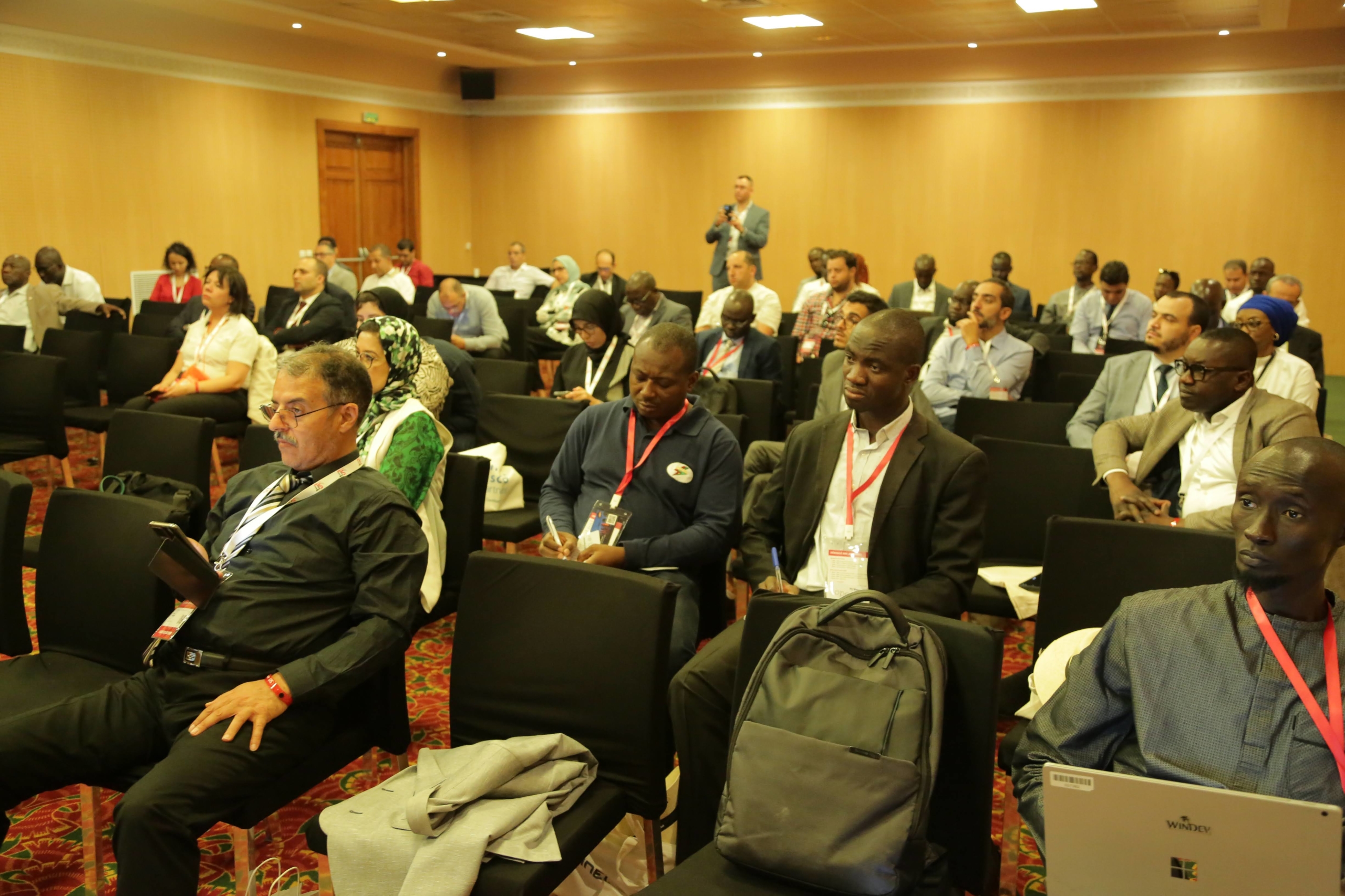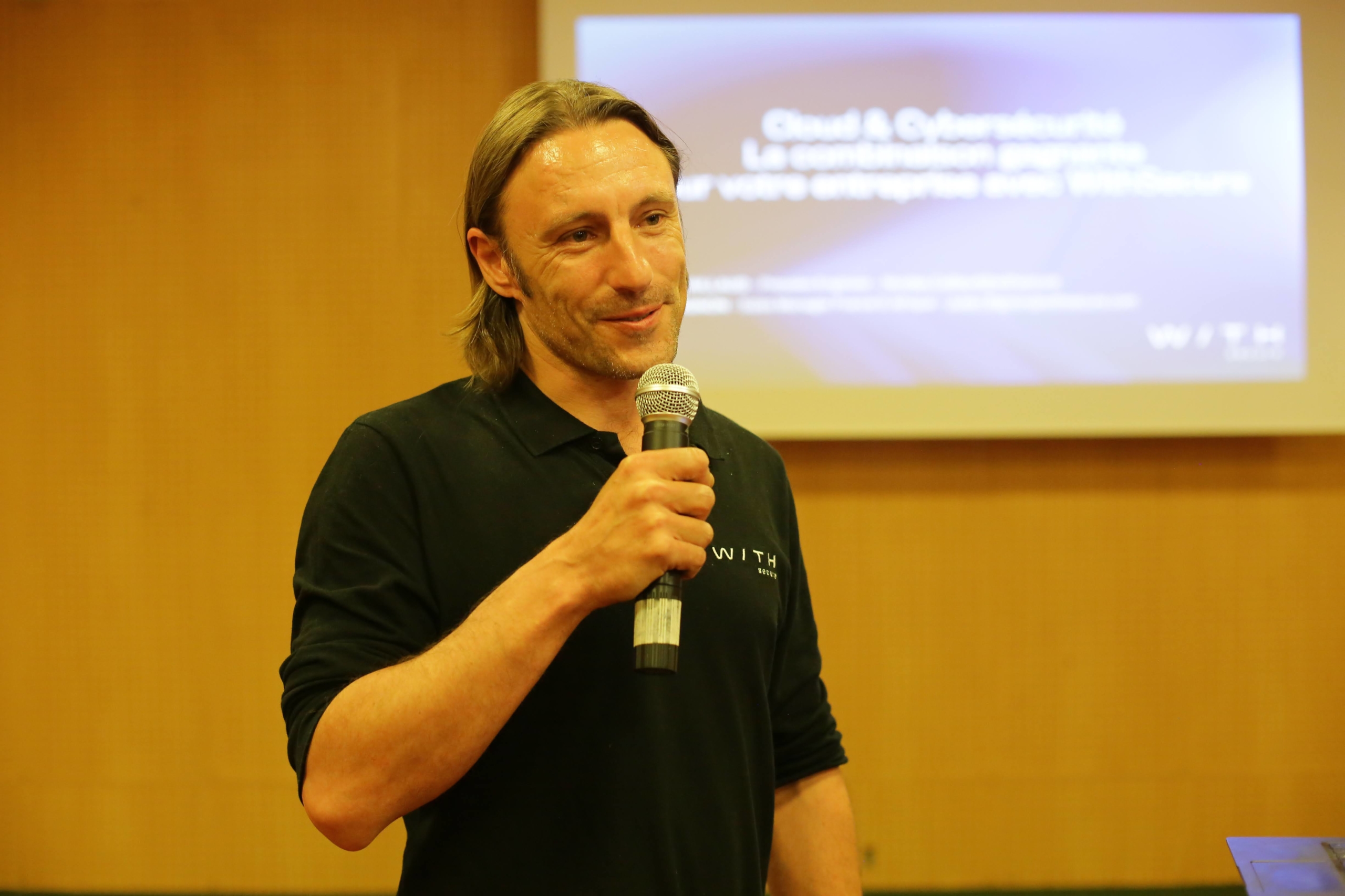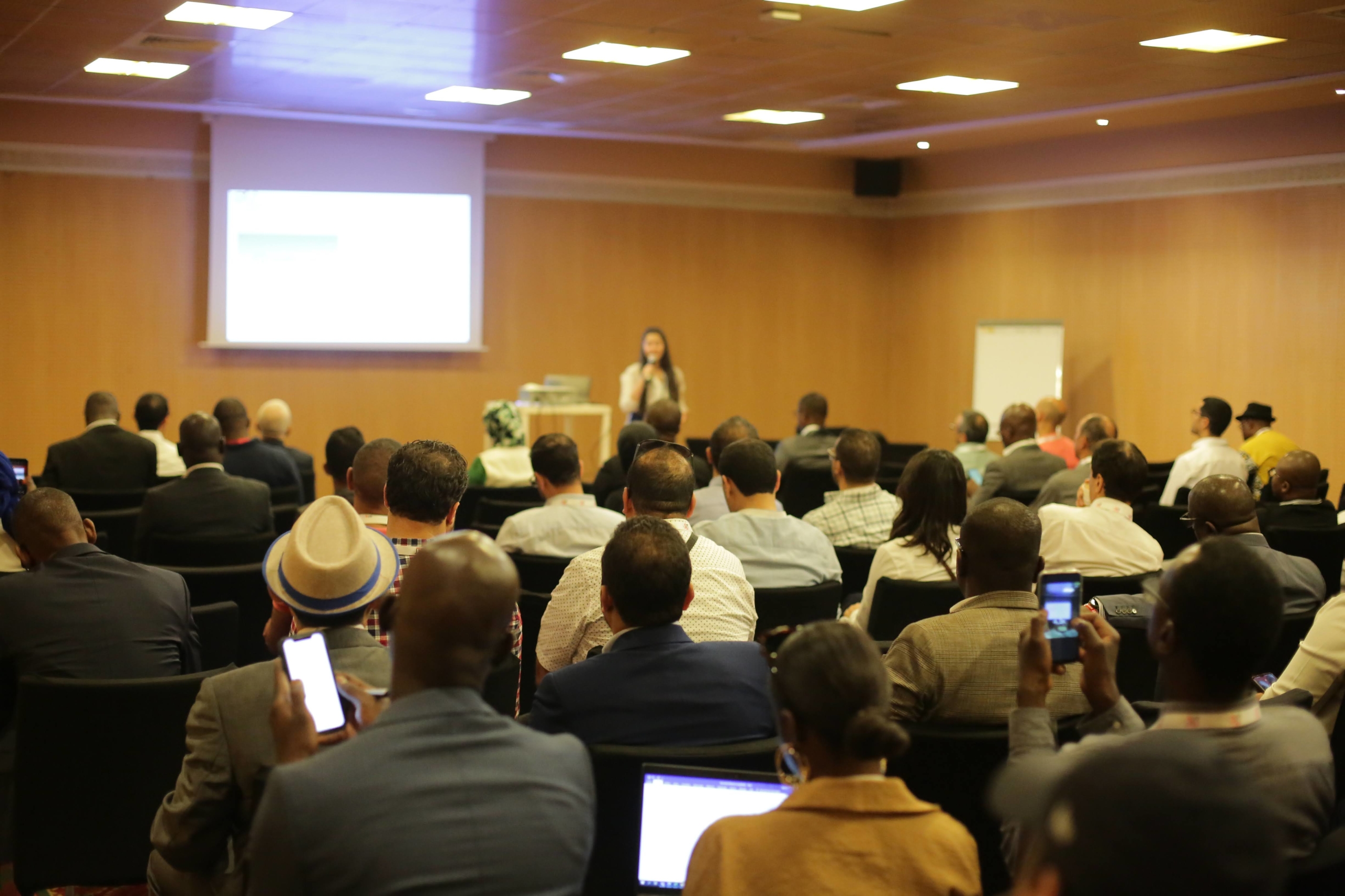 Meetings & Networking
The SIT Africa recorded 3200 appointments.
These meetings allowed CIOs and CISOs to meet the best experts likely to respond to their projects.
11,000 relationships were created at the heart of our event and through the BtoB platform xcom connect, +5000 badges were scanned between May 3 and 4, 2023, which highlights the importance of these connections.
The average rating for appointment quality is 4.6 out of 5.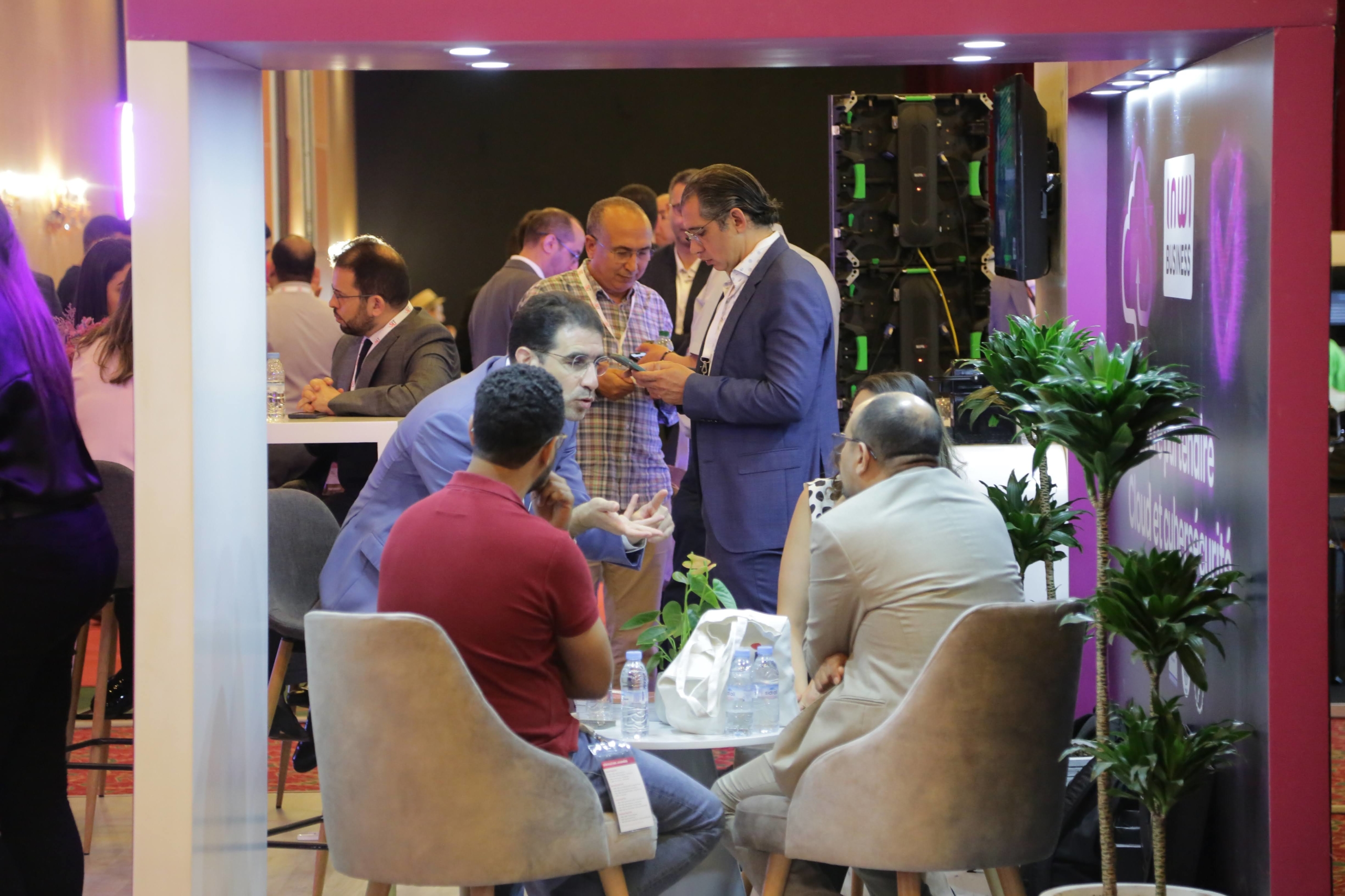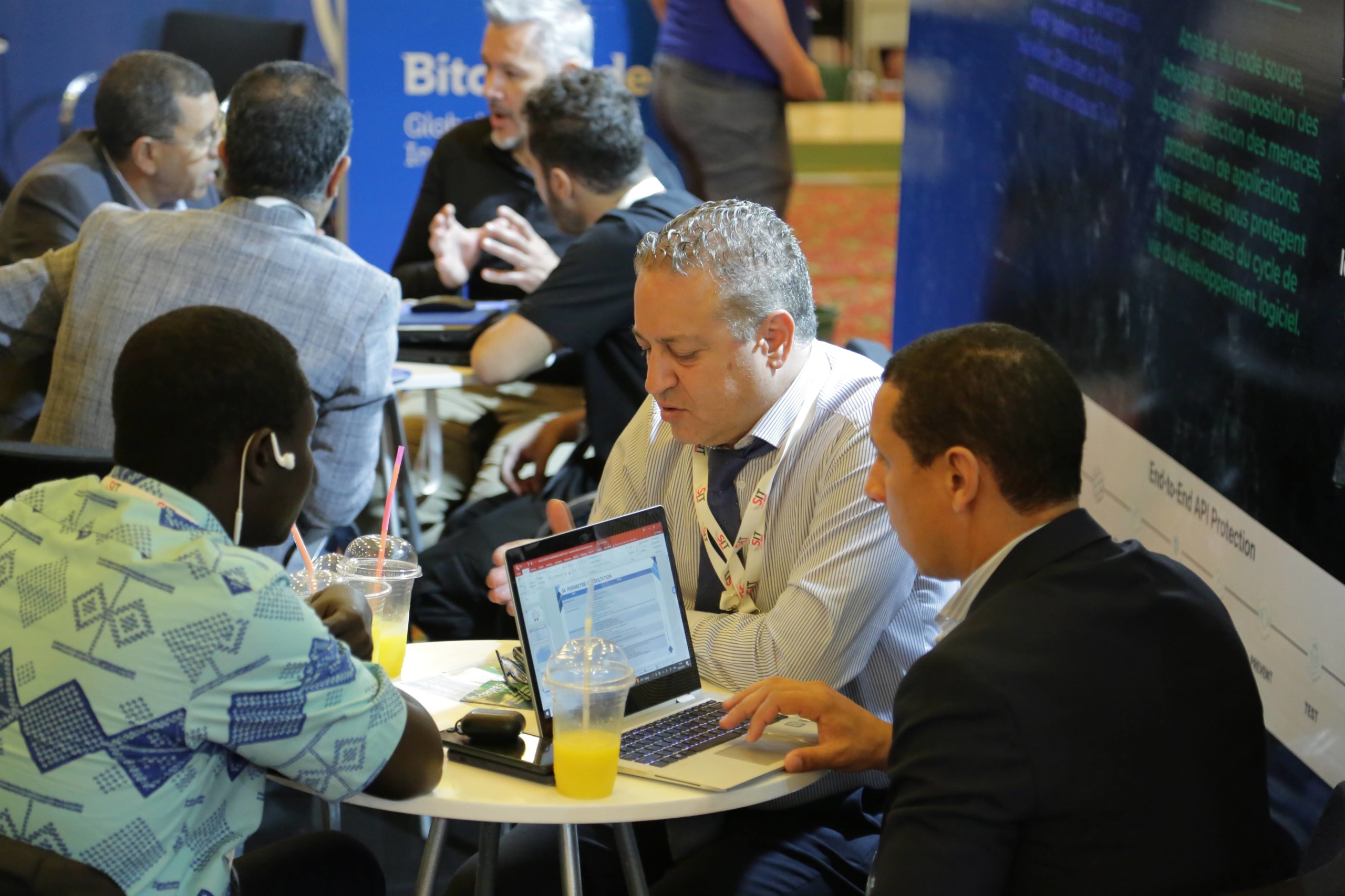 Networking and Highlights.
In addition to the meetings, lunches and networking evenings were organized as well as various activities (Karting race, Padel, Golf). These activities, mixing partners and guests, were real moments of relaxation that allowed to promote exchanges in a relaxed and friendly atmosphere.
The highlight of this 10th edition was undoubtedly the drone show organized during the closing night in the Agafay desert. It was a first in Morocco and all the participants spent an absolutely unforgettable moment, mixing poetry and technology in the starry sky of Agafay.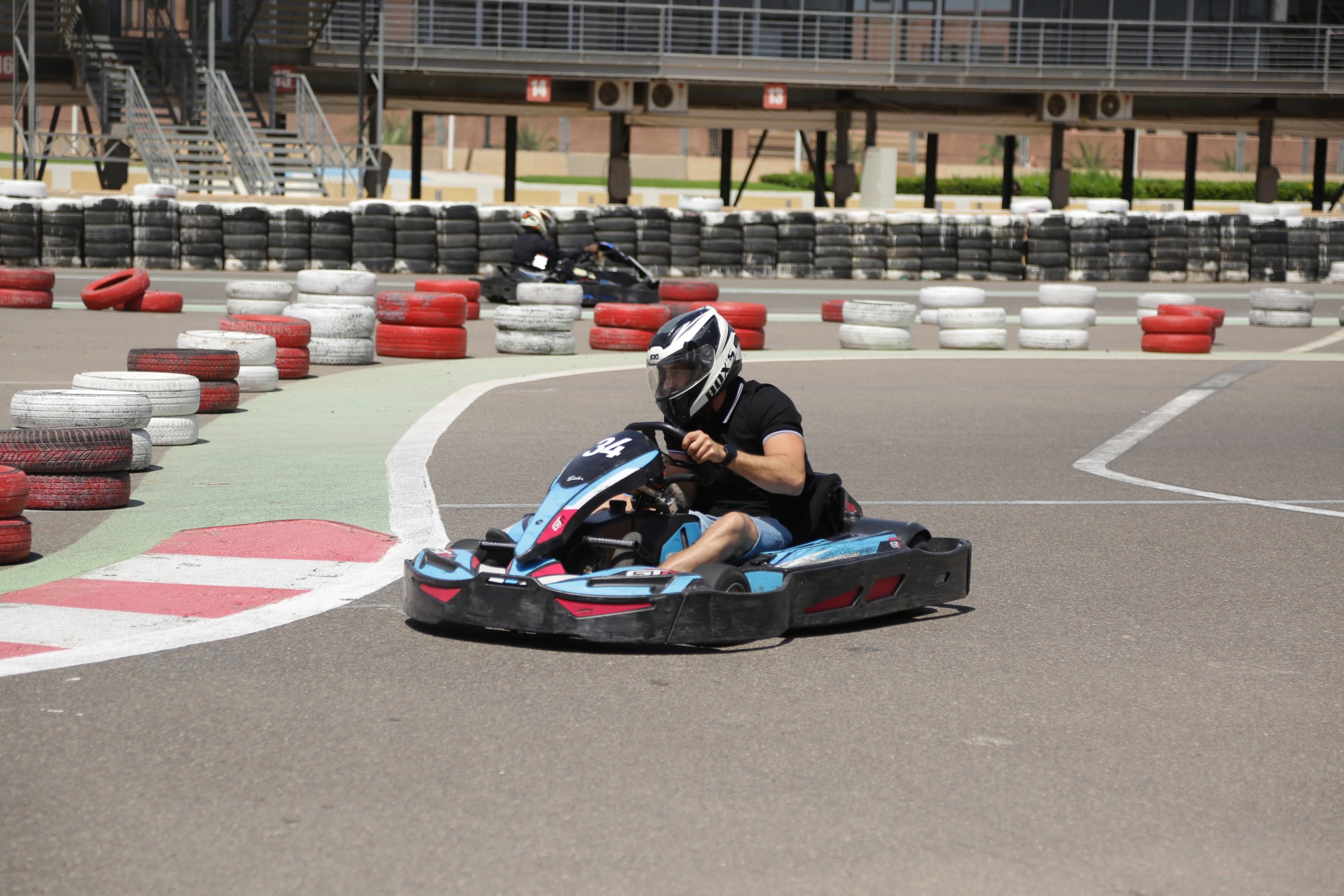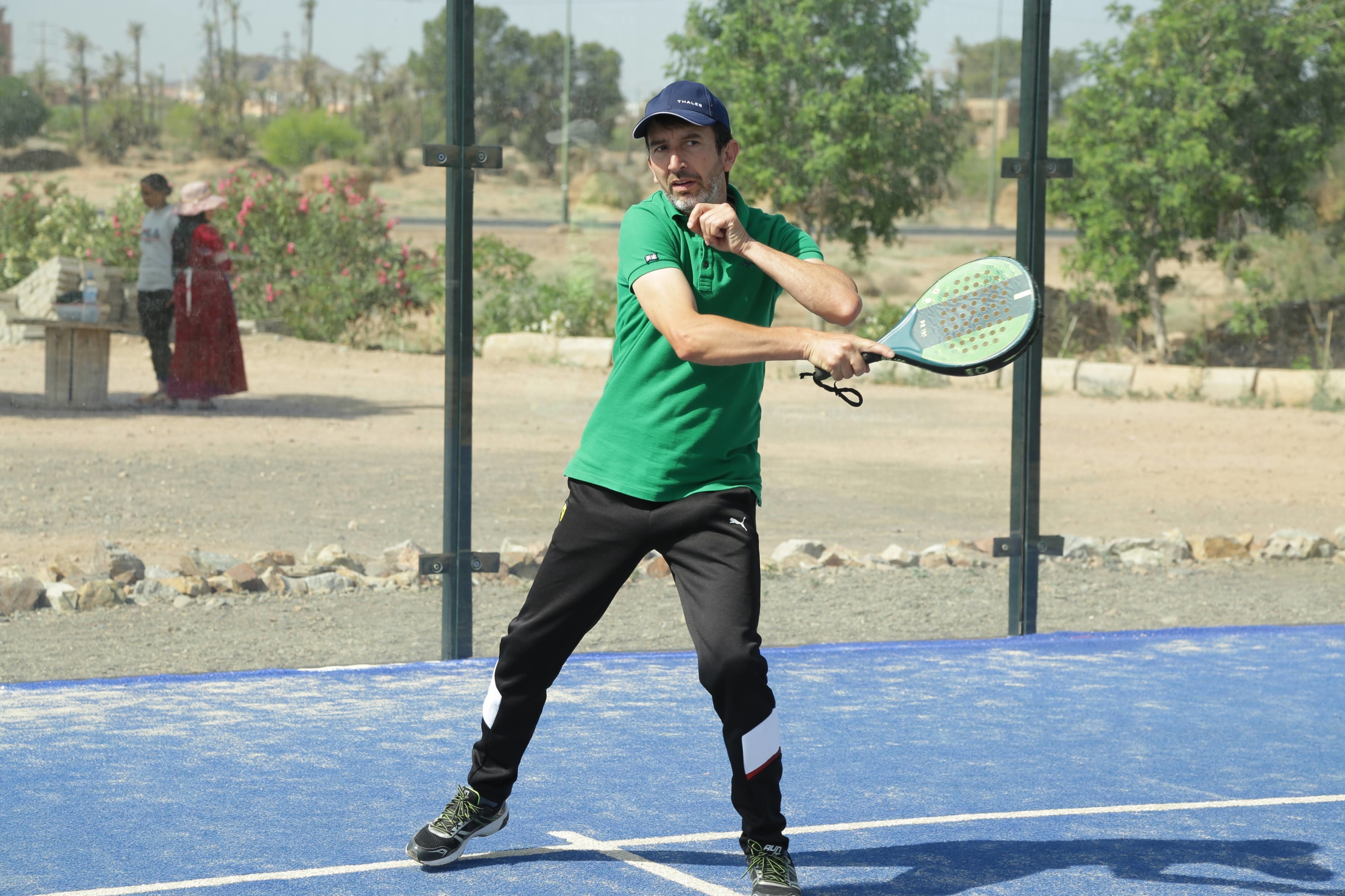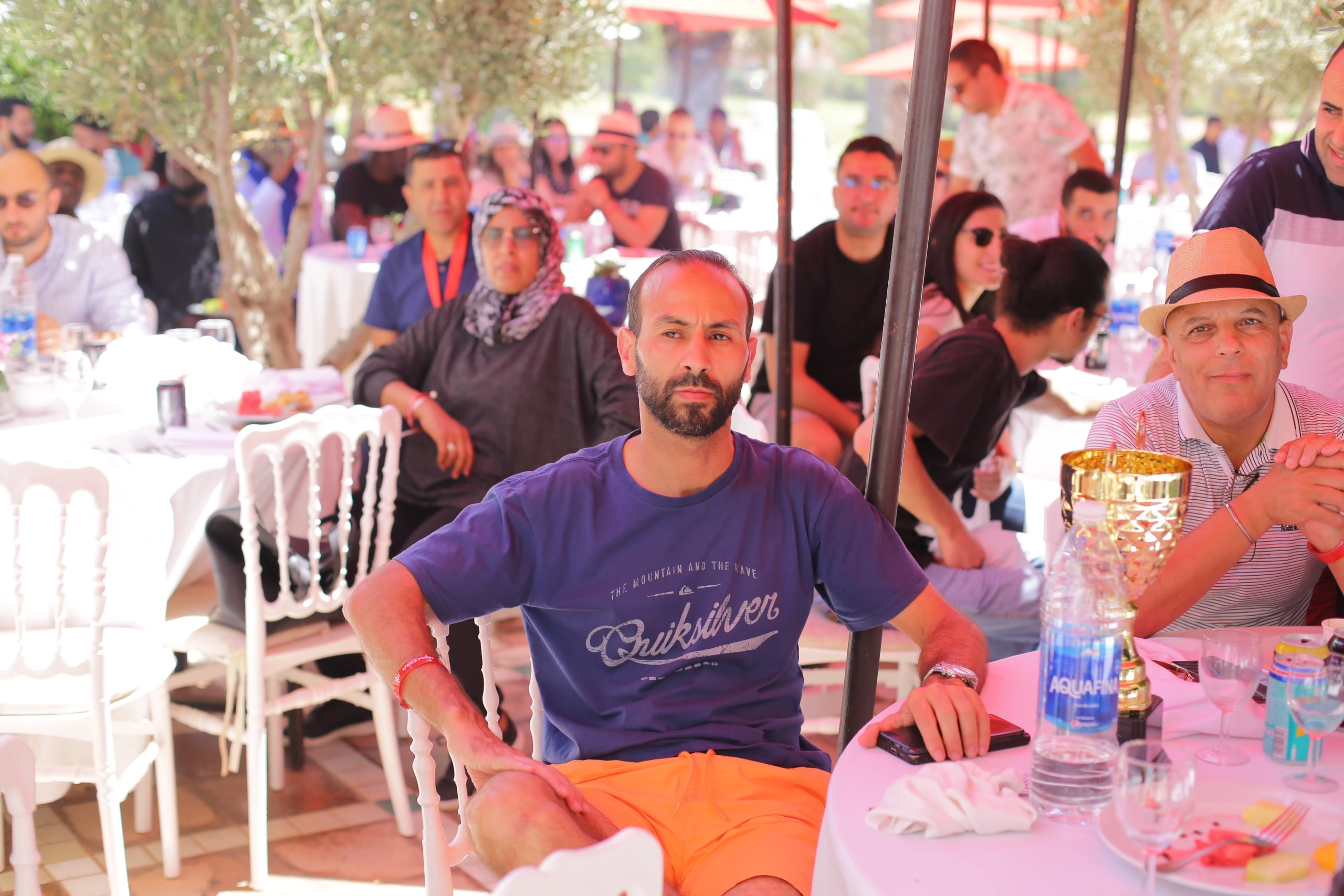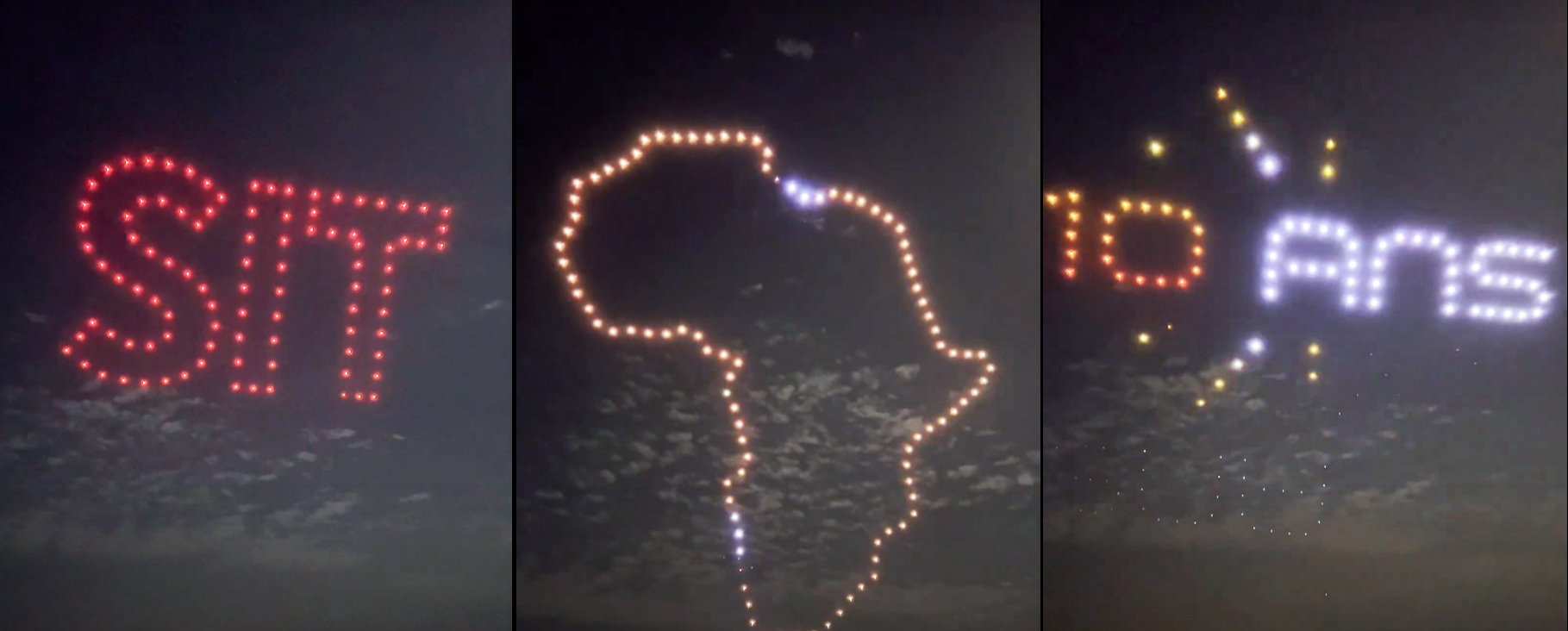 Profile of CIO/CIO guests
This 10th edition of the SIT Africa Forum welcomed +380 CIOs (42%), CISOs (33%) and IT Managers (22%) whose sectors of activity were: Administrations & Ministries (30%), Banks & Insurance (27%), Industries (25%), Services (8%), IT & Telecoms (7%), i.e. 70% from the private sector and 30% from the public sector.
15 African countries were present at the SIT Africa Forum 2023 (70%: North African countries, 30% other African countries).
They were present
ACAPS – ADEPME – ADM VALUE – ADMINISTRATION DE LA DEFENSE NATIONALE – ADMINISTRATION DEFENSE NATIONALE – AFRILAND FIRST BANK – AGENCE BURKINABE DE L'ELECTRIFICATION RURALE (ABER) – AGENCE DE DEVELOPPEMENT DU DIGITAL – AGENCE MAROCAINE DE PRESSE – AGENCE NATIONALE DE LA STATISTIQUE ET DE LA DEMOGRAPHIE (ANSD) – AGENCE NATIONALE DES EAUX ET FORETS – AIBD ASSISTANCE SERVICES – AIBD SA – AIR SENEGAL – AKDITAL – AKWA GROUP – AL AKHAWAYN UNIVERSITY – AL ALHDAR BANK – AL BARID BANK – AL MADA – AL OMRANE – ALAMANA MICROFINANCE – ALF SAHEL – AMDL – AMI ASSURANCES – ANAGED – ANER – ANRF – ANSI – ASECNA – ASSURANCES MAGHREBIA – ASWAK ASSALAM – ATB BANK – ATLANTIC HARVEST – ATLAS NORD HYDROCARBURES – ATLASSAHARA – ATTIJARI LEASING TUNISIE – ATTIJARIWAFA BANK – AUTO HALL – AUTORITE MAROCAINE DU MARCHE DES CAPITAUX – AUTOROUTES DU MAROC – AZURA GROUP – BANK OF AFRICA – BANK OF AFRICA GROUP – BANQUE CENTRALE POPULAIRE – BANQUE DES ETATS DE L'AFRIQUE CENTRALE – BANQUE NATIONALE DE MAURITANIE – BANQUE POPULAIRE – BANQUE POPULAIRE DE LA COTE D'IVOIRE – BANQUE SAHELO-SAHARIENNE POUR L'INVESTISSEMENT ET LE COMMERCE (BSIC) – BARID AL MAGHRIB – BCP – BGFI SERVICES – BGFIBANK GABON – BMCI – BNDE – BNI – BNP PARIBAS – BOA NIGER – BRIDGE BANK GROUP CÔTE D'IVOIRE – BSIC TCHAD SA – CAISSE DE DEPOT ET DE GESTION – CAISSE MAROCAINE DES RETRAITES – CAPEP – CDG – CDG CAPITAL – CDG CORPORATE – CDG PREVOYANCE – CENTRE D'ETUDE ET DE RECHERCHES EN TELECOMMUNICATIONS – CFAD – CFG BANK – CHERRADI HOLDING – CHU – CHU HASSAN II FES – CIHBANK – CIMENTS DU MAROC – CLUB DSI TUNISIE – CMIM – CNDH – CNSS – CODEPA – COFICAB – COMPAGNIE GENERALE IMMOBILIERE (FILIALE GROUPE CDG) – COMPAGNIE SUCRIERE SENEGALAISE (CSS) – COSEC – CREDIT DU MAROC – CREDIT DU SENEGAL FILLIALE GROUPE AWB – DAAG_FINANCES – DELEGATION GENERALE A L'ENTREPRENARIAT RAPIDE DES FEMMES ET DES JEUNES – DELTA CUISINE – DERHEM HOLDING – DGAPR – DGI – DGSN – DIANAHOLDING – DIKA MOROCCO – DIRECTION GENERALE DE LA SURETE NATIONALE – DIRECTION GENERALE DES IMPOTS – DIRECTION GENERALE DES ROUTES – DISLOG GROUP – DOUANES – EDC SENEGAL – ELMAZRAA – ENDEAVOURMINING – ENERGIE EOLIENNE DU MAROC – EURAFRIC INFORMATION – EURAFRIC INFORMATION (BANK OF AFRICA) – FONDATION BANQUE POPULAIRE MICRO FINANCE – FONDATION MASCIR – FONDATION MOHAMMED VI DE PROMOTION DES ŒUVRES SOCIALES DE L'EDUCATION-FORMATION – FREE SENEGAL – GCAM – GEISER – GROUPE AZALAI HOTELS – GROUPE BANQUE POPULAIRE – GROUPE BEL – GROUPE CDG – GROUPE CREDIT AGRICOLE DU MAROC – GS2E – GUOT – HAUT COMMISSARIAT AU PLAN – ICESCO – IKEA SYH MOROCCO – INES – INSTANCE NATIONALE DES TELECOMMUNICATIONS – INSTITUT NATIONAL DE L'ACTION SOCIALE – INWI – IPRES – ISS – JESA – JESA GROUP – LA MAROCAINE VIE – LABELVIE – LAFARGE HOLCIM MAROC – LCB BANK – LE MÉDIATEUR DE LA RÉPUBLIQUE – LONASE – LOTERIE NATIONALE DU NIGER – LYDEC – M2T – MADAEF – MAGHREB STEEL – MAJOREL – MANAGEM – MAPHAR – MARJANE HOLDING – MAROC LEASING – MAROC METEO – MAROC TELECOM – MASEN – MAURITEL – MCDONALD'S MAROC – MEF – MHAI – MINISTERE DE L'AMENAGEMENT DU TERRITOIRE NATIONAL, DE L'URBANISME, DE L'HABITAT ET DE LA POLITIQUE DE LA VILLE – MINISTERE DE L'EQUIPEMENT ET DE L'EAU – MINISTERE DE LA JEUNESSE, DE LA CULTURE ET DE LA COMMUNICATION – DEPARTEMENT DE LA COMMUNICATION – MINISTERE DE LA JUSTICE – MINISTERE DE LA JUSTICE ET DES DROIT DE L'HOMME DE CÔTE D'IVOIRE – MINISTERE DE LA RECONCILIATION ET DE LA COHESION NATIONALE – MINISTERE DE LA TRANSITION ENERGETIQUE ET DU DEVELOPPEMENT DURABLE- DEPARTEMENT DEVELOPPEMENT DURABLE – MINISTERE DE L'AGRICULTURE, DE L'EQUIPEMENT RURAL ET DE LA SOUVERAINETE ALIMENTAIRE – MINISTERE DE L'AMENAGEMENT DU TERRITOIRE NATIONAL DE L'URBANISME DE L'HABITAT ET DE LA POLITIQUE DE LA VILLE – MINISTERE DE L'ECONOMIE NUMERIQUE – MINISTERE DE L'EDUCATION NATIONALE – MINISTERE DE L'INTERIEUR – MINISTERE DE L'INTERIEUR ET DE LA SECURITE PUBLIQUE – MINISTERE DE L'INTERIEUR/ SENEGAL – MINISTERE DE L'INVESTISSEMENT, DE LA CONVERGENCE ET DE L'EVALUATION DES POLITIQUES PUBLIQUES. – MINISTERE DE L'URBANISME DES AFFAIRES FONCIERES ET DE L'HABITAT – MINISTERE DES AFFAIRES ETRANGERES, – MINISTERE DES POSTES, DES TELECOMMUNICATIONS ET DE L'ÉCONOMIE NUMERIQUE – MINISTERE DES TECHNOLOGIES DE LA COMMUNICATION – MINISTERE DES TELECOMMUNICATIONS – MINISTERE DU TOURISME – MONETIQUE TUNISIE – MONISTERE DE L'INTERIEUR – MUNICIPALITE DE TUNIS – NAIB BANK – NAREVA – NETIS GROUP – OCP GROUP – OCP SA – OFFICE DE L'AVIATION CIVILE ET DES AEROPORTS – OFFICE DES CHANGES – OFFICE NATIONAL DE LA TELEDIFFUSION – OFFICE NATIONAL DES PECHES – ONCF – ONECI – ONEE-BE – ONOUSC – ONSSA – ORABANK – ORABANK COTE D'IVOIRE – ORABANK SENEGAL – ORAGROUP – ORANGE – ORANGE FINANCES MOBILES SENEGAL – OUTSOURCIA – PARTNERS & PARTNERS – PÉTRO IVOIRE – PETROMIN OILS – POULINA GROUP HOLDING – PRESIDENCE DE LA REPUBLIQUE COTE D'IVOIRE – RADEEC – RAM HANDLING – REDAL – ROYAL AIR MAROC – RTI – SAFI ENERGY COMPANY – SANLAM MAROC – SAPCO – SCET TUNISIE – SENELEC – SEN-RE: SOCIETE SENEGALAISE DE REASSURANCE – SMTR CARRE – SNEP – SNRT – SOCIETE CENTRALE DE REAUSURANCE, GROUPE CDG – SOCIETE D'AMENAGEMENT DE ZENATA – SOCIETE GENERALE – SOCIETE GENERALE AFRICAIN BUSINESS SERVICES – SOCIETE GENERALE COTE D'IVOIRE – SOCIETE NATIONALE D'ELECTRICITE DU BURKINA FASO – SOCIETE PORT ENFIDHA TUNISIE – SOFAC – SOFAC CREDIT ET LEASING – SOREAD – SOREC – SOTHEMA – SOTHERMA – SOTRAPIL – STEG – STERIPHARMA – TANGER MED PORT AUTHORITY (TMPA). – TAQAMOROCCO – TAREC – TUNISIE AUTOROUTES – UAE – UBCI – UIB BANK – UIT – UM5 RABAT – UNACOOPEC – UNIVERSITE IBN ZOHR – VEOLIA – VERMEG MEDIA – WAFA ASSURANCES – WAFACASH – WEBHELP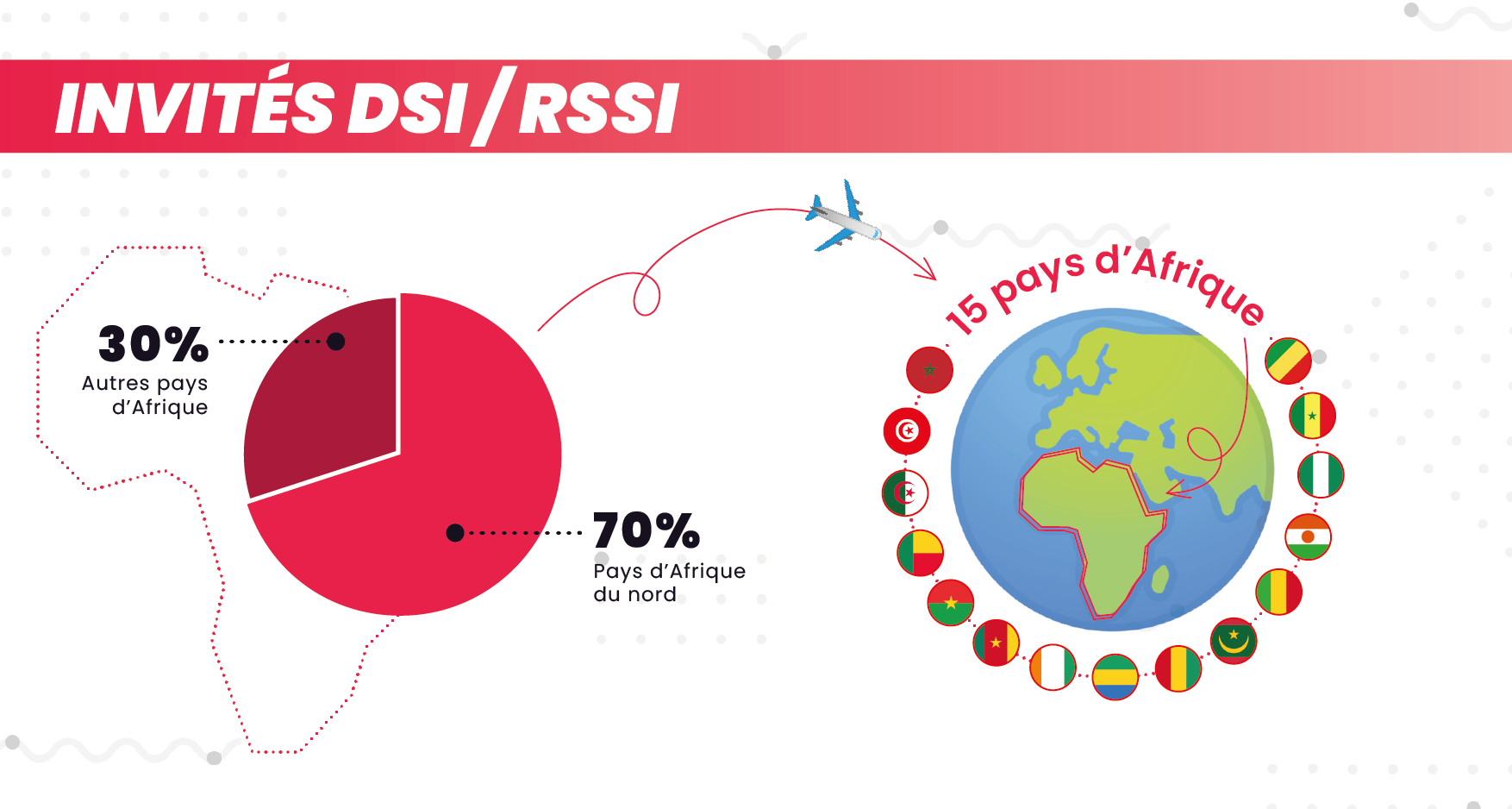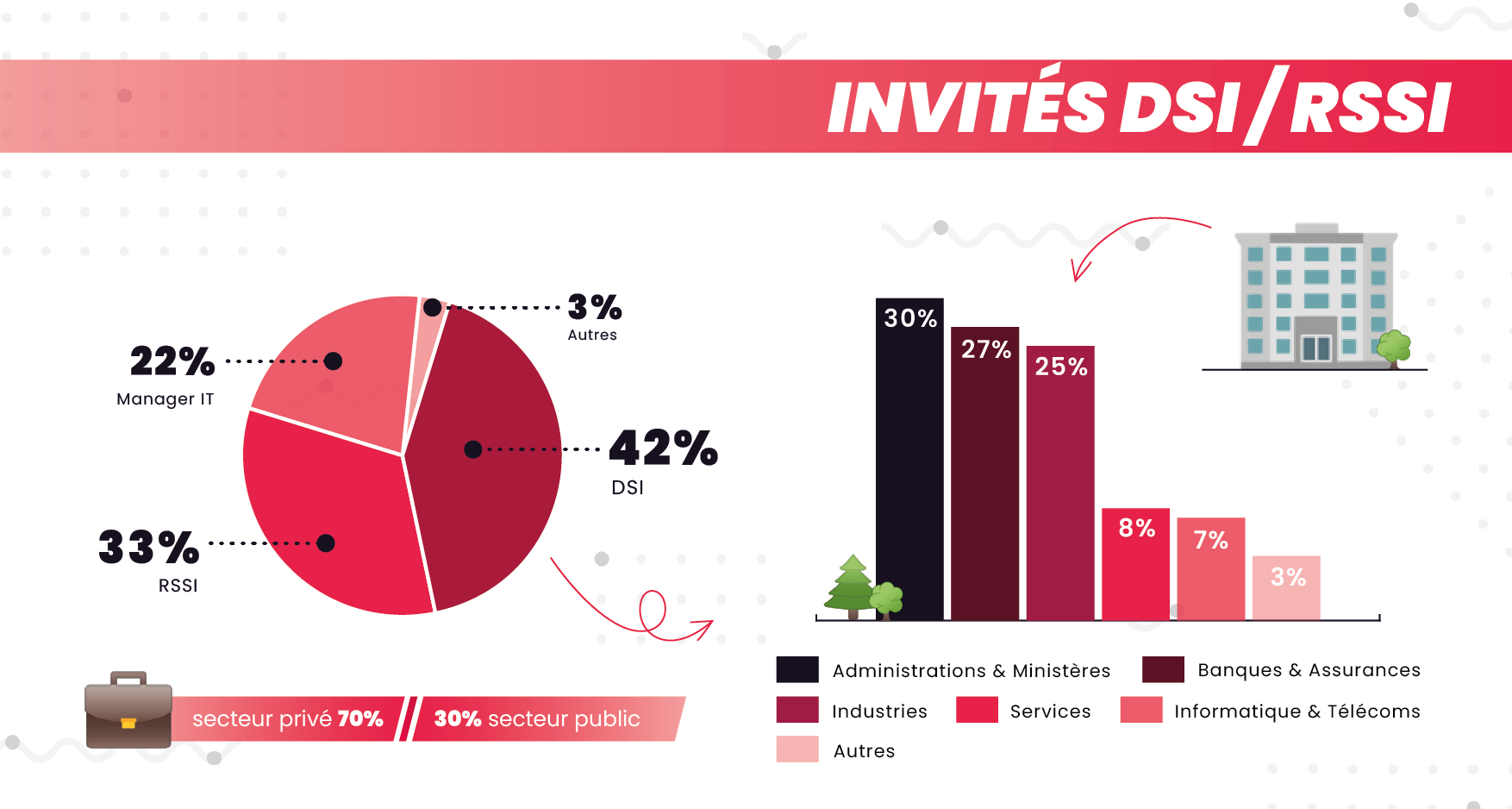 SIT AWARDS 2023
The SIT Forum organized this year the SIT AWARDS to reward the most involved guests. 3 prestigious prizes were up for grabs:
A Business Class round-the-world air ticket, an electric mountain bike and a virtual reality headset.
The 3rd prize was awarded to Mr. Oussama ABDELALIM CISO ICESCO
The 2nd prize to Mr Ahmed HZAMI RSSI NATIONAL INSTANCE OF TELECOMMUNICATIONS
and the GRAND WINNER who wins a plane ticket for a world tour is Mr. Dandy Lebeaux GNAZHALLET CIO ANAGED
Other prizes were won by lottery.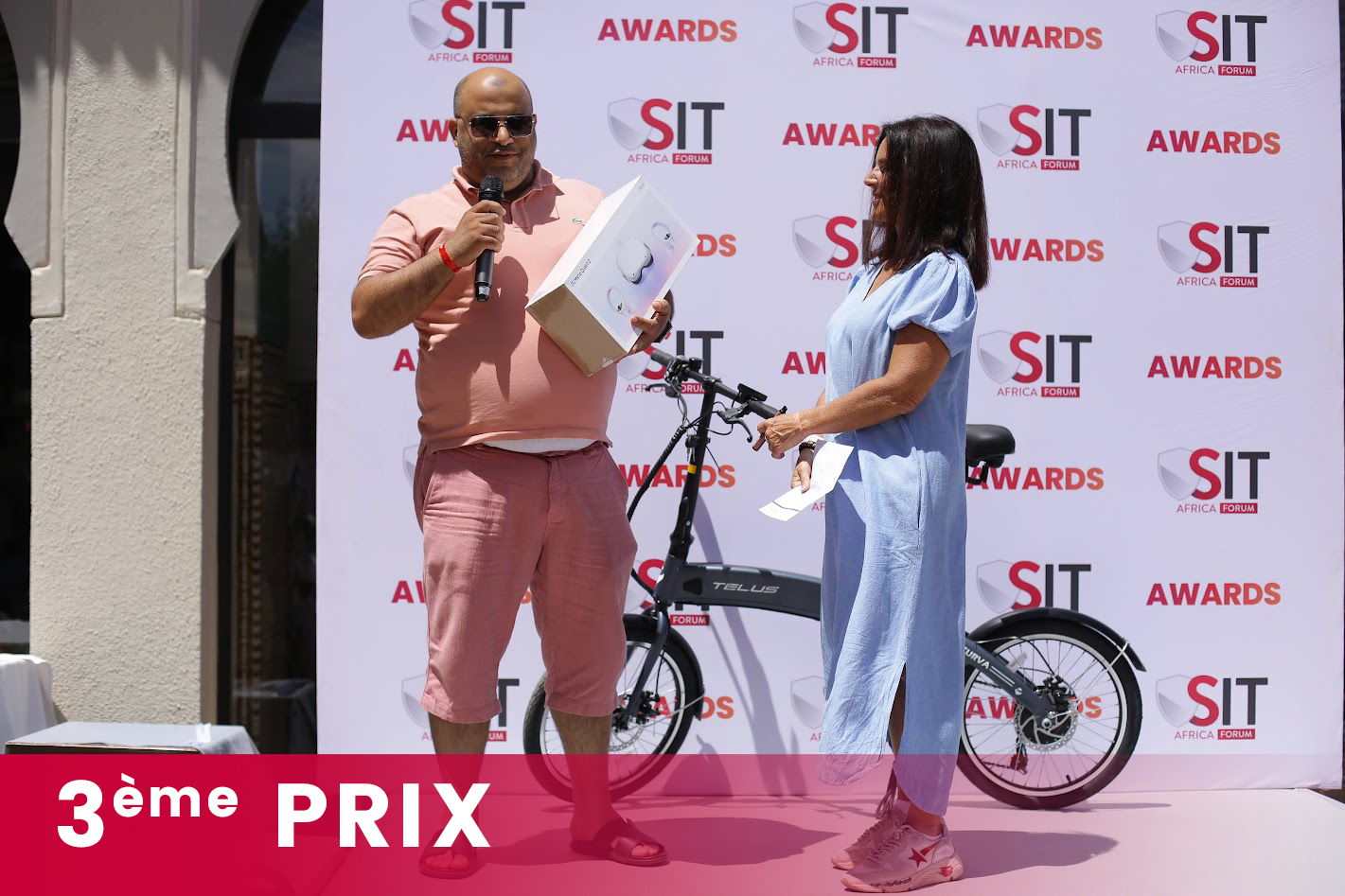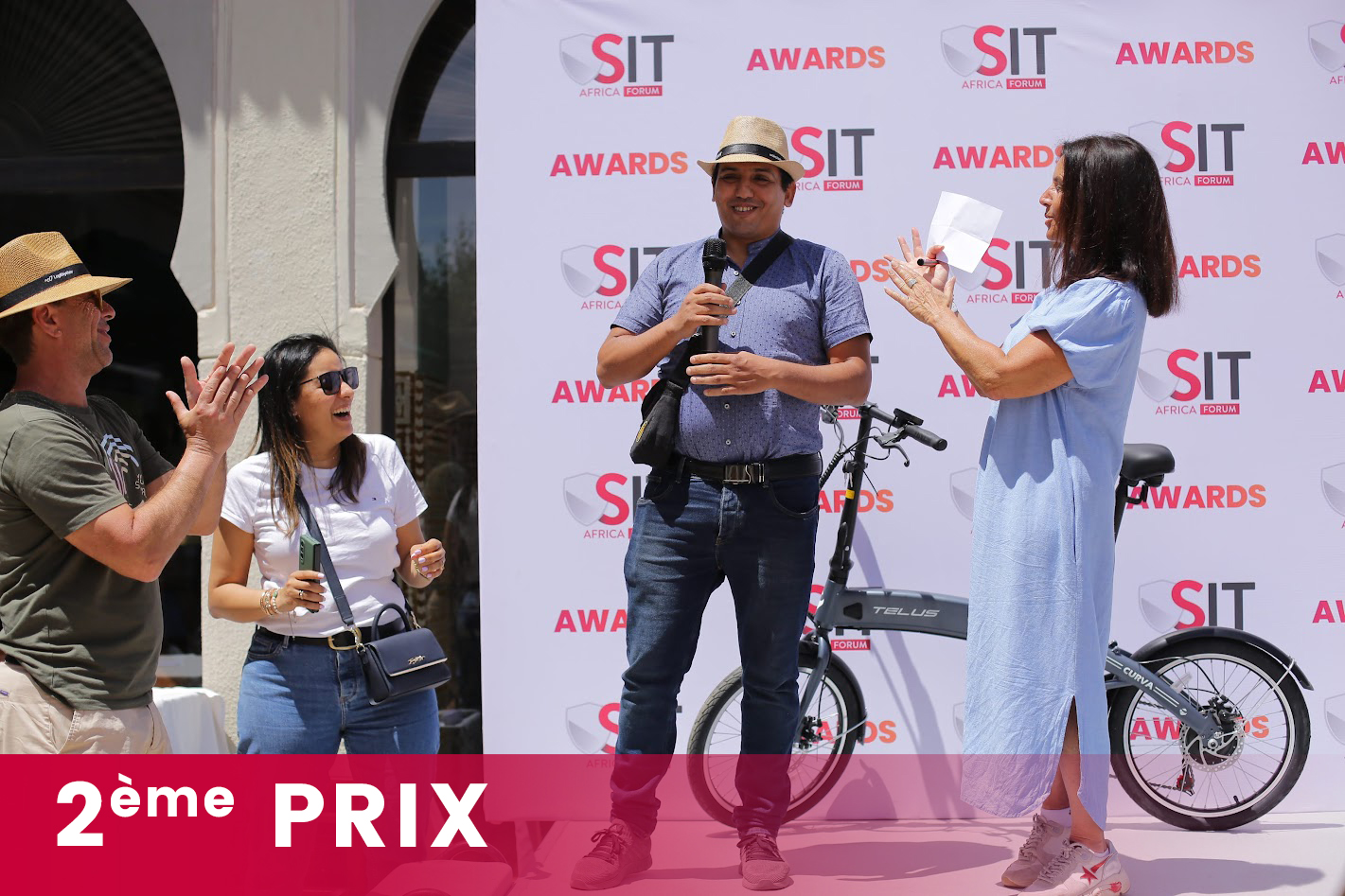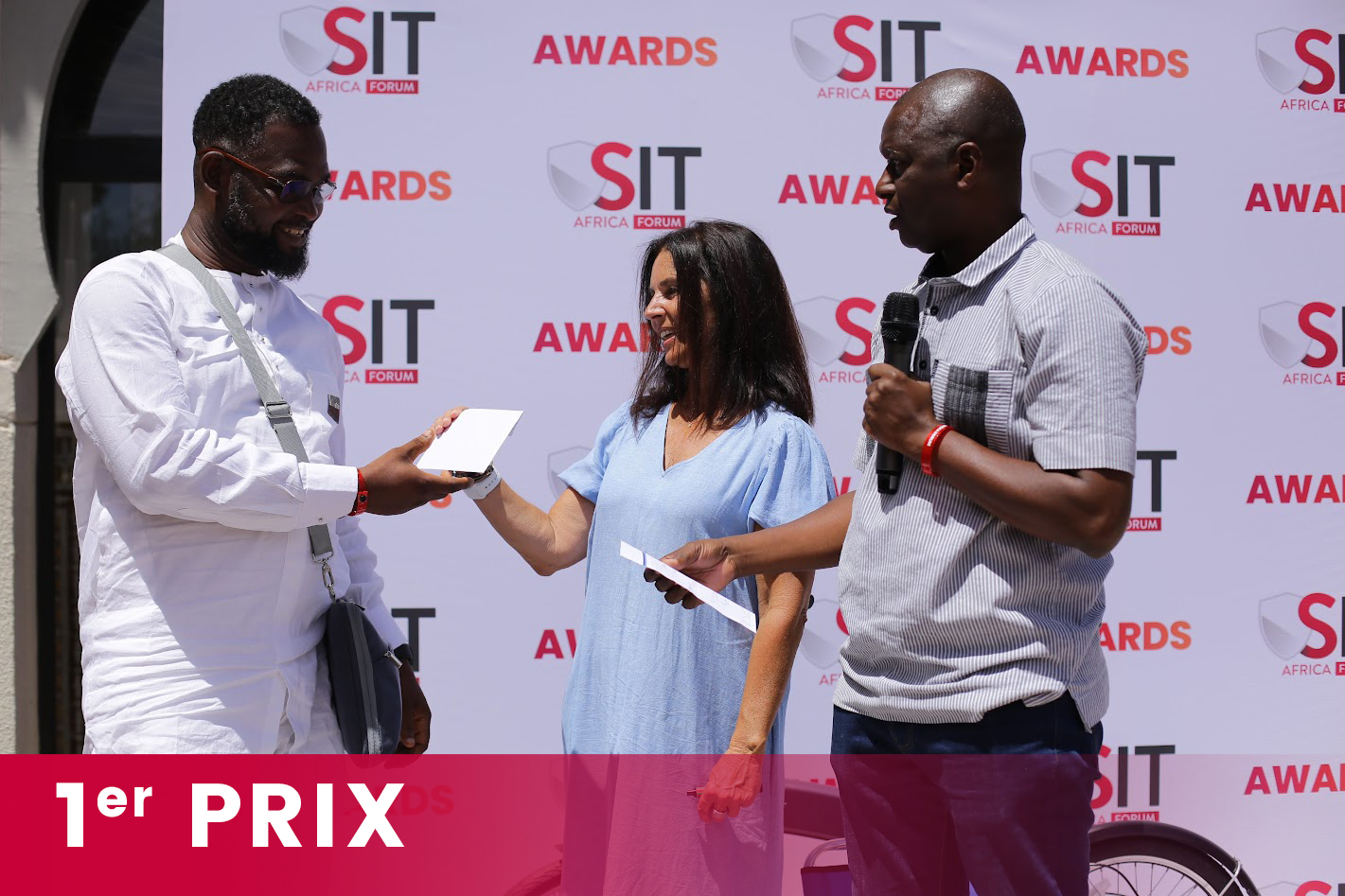 Testimonials
The SIT event this time was phenomenal. Appreciate taking it to another level each year.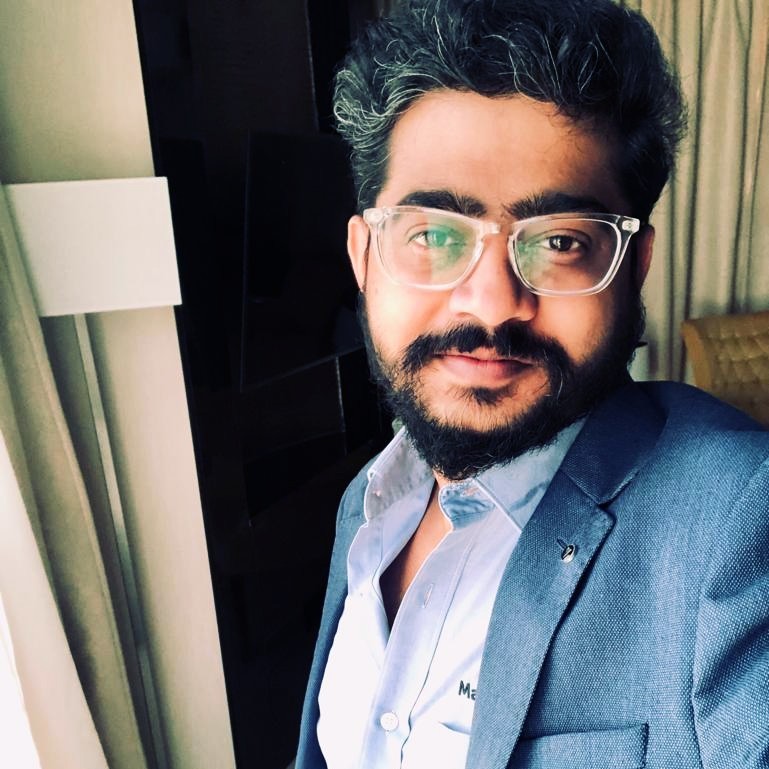 Prasanna VENKATESH,

Regional Manager | MANAGE ENGINE
Thank you Sylvie ! A magical evening to close an extraordinary event!

Congratulations again to you and all the XCOM team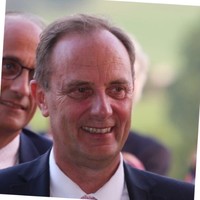 Dominique MEURISSE,

VP SALES International at GATEWATCHER | GATEWATCHER
Now your problem is : what to do for next event? 🙂 SIT Africa 2023 was super and it will be really difficult to do better. Thank you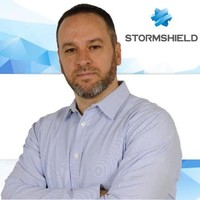 Marco GENOVESE,

Presales Specialist Industrial Business Line | STORMSHIELD
Bravo Sylvie and the XCom team, another great success for an event that has become unmissable. We can only wish you 10 more years of success!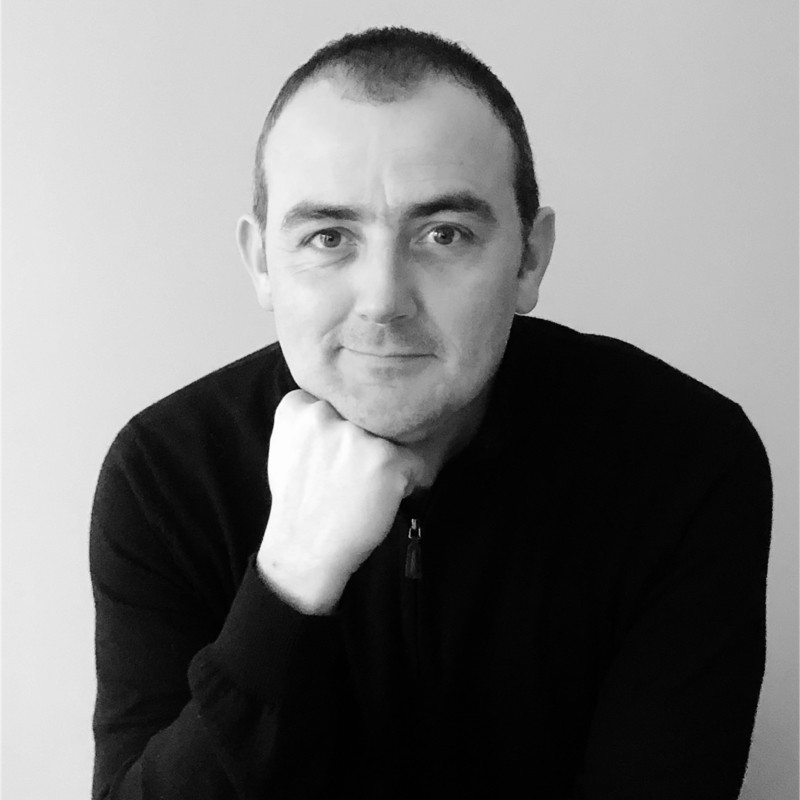 Sebastien MANCEL,

Regional Channel Manager South EMEA, Switzerland & Africa | SOLARWINDS
I would like to thank all the XCOM team for its availability, reactivity and professionalism which made this year's edition of SIT Africa a great event. On behalf of the Objecteam team, we would like to thank you once again.

Khalil AAROUSSE ,

Sales Engineer | OBJECTEAM
XCOM shines in the sky of Africa … Bravo Sylvie Reforzo and all the team.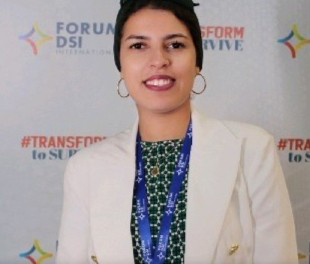 Sara ANICE,

Marketing Associate | INGRAM MICRO NORTH AFRICA
Thank you Sylvie Reforzo for your excellent work, your organization of the SIT Africa 2023 and your proximity with your hosts and partners. It is a great pleasure to work with such serious and professional people.

Thank you XCOM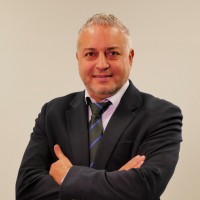 Rachid LOUCHIRI AZMANI,

Chief Revenue Officer | KAPRES TECHNOLOGY
An event that allows us to introduce our cybersecurity solution WYBOT to African decision makers

Thank you Sylvie Reforzo and the XCOM team for the organization

At the top!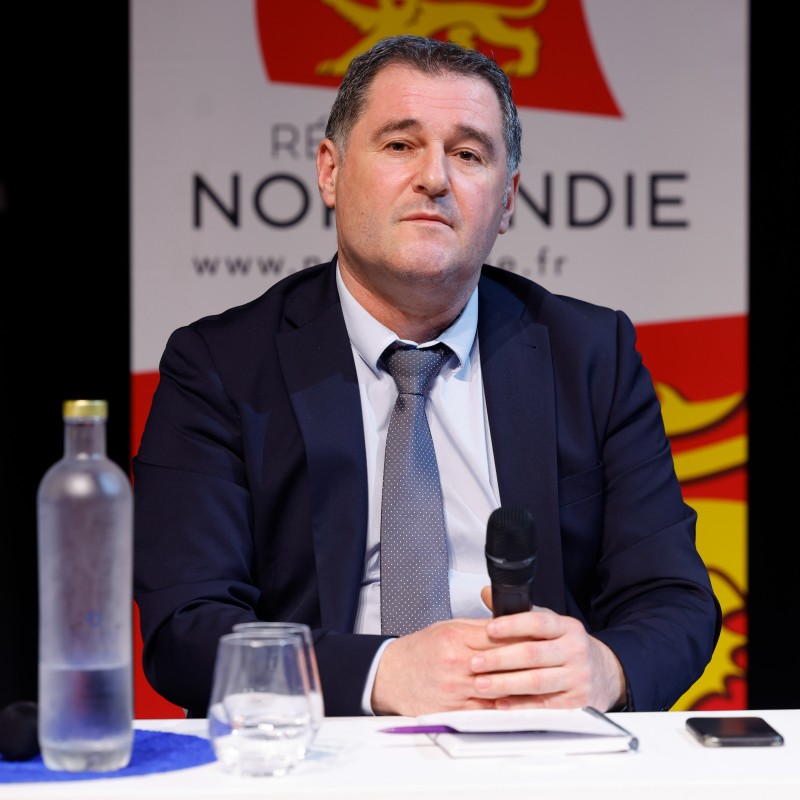 Christophe DOS SANTOS ,

CEO | WYBOT
I wanted to congratulate you for all the work you have done to make everything run smoothly. The speakers and discussions were very interesting. The PwC team would like to thank the entire XCOM team for all the efforts you made to make this event a success.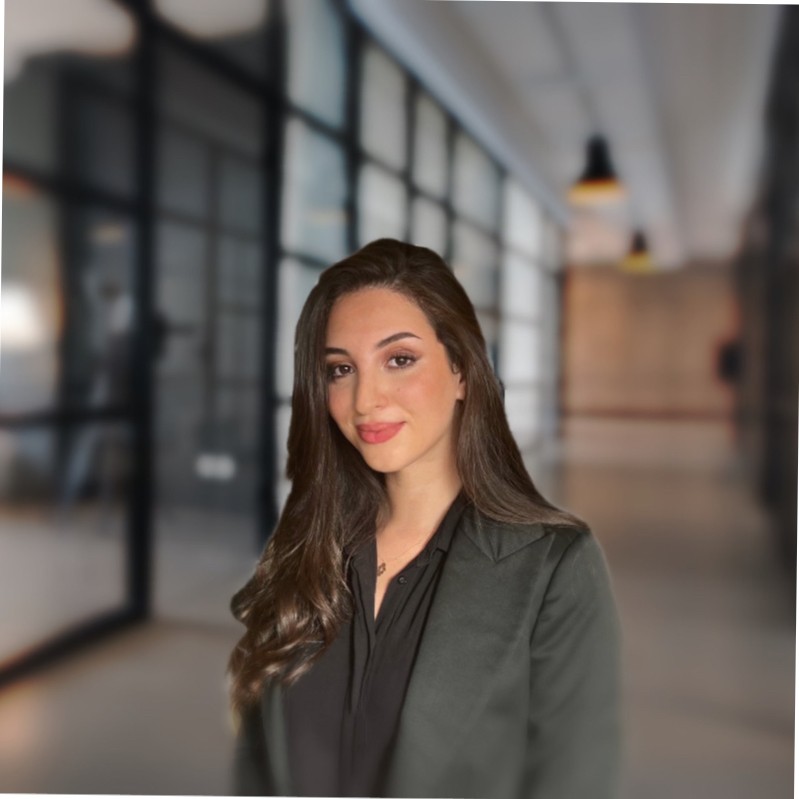 Ghita KAHHAK,

Cyber Security Consultant | PWC
The Blancco France & Africa team thanks and congratulates Sylvie Reforzo, CHRISTOPHE STIEVENARD and their team for the organization of SIT Africa 2023.

During the meetings, networking lunches and dinners organized in places with Moroccan magic, we exchanged with many African decision makers, convinced of the importance and the benefits of security and compliance of the secure and certified data erasure solutions offered by Blancco Technology Group.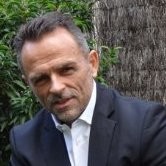 Christophe ELUT,

Sales Executive France & Afrique | BLANCCO
Another great edition of the SIT Africa 2023 in Marrakech! With our partner EXAKIS NELITE we were delighted to exchange with so many specialists aware of the need to encrypt their organizations' data to combine active and passive protections!

Thank you XCOM for the organization!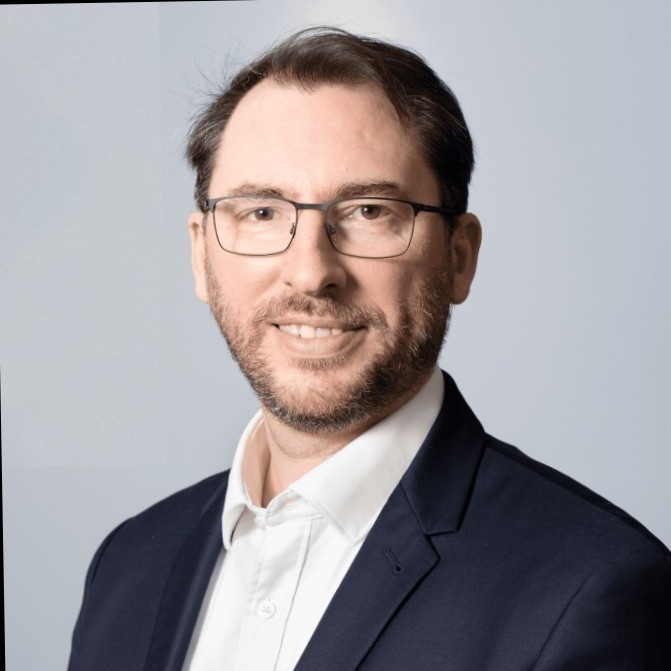 Sébastien FOURNIL,

Key Account Manager Europe | PRIMX
High quality organization, an extraordinary show and a great atmosphere during the 3 days between the members of the great cyber-security Africa community (vendors, partners and customers). Bravo XCOM all Team
Youness SAKHI,

Systems Engineer | PALO ALTO NETWORKS